Endologix Shares Dive
Tuesday, October 27, 2015
Share this article: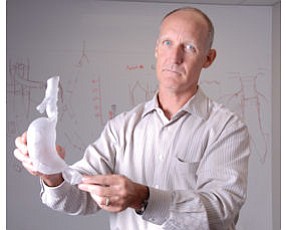 Shares of Irvine-based medical device maker Endologix Inc. plummeted today on news of a third-quarter loss.
Endologix shares fell more than 30% to a market value of about $620 million today.
The company released its third-quarter results after market close on Monday, reporting a $10.9 million loss on $38.2 million in revenue. The loss was slightly less than analysts had expected, while revenue came in slightly ahead of Wall Street's mark.
The third-quarter report was accompanied by an announcement that Endologix will buy Santa Rosa-based TriVascular Technologies Inc. for $211 million in cash and stock. Endologix and TriVascular make devices to treat abdominal aortic aneurysms, or a ballooning of the body's major artery.