JWA September Traffic Up 11%
Monday, October 26, 2015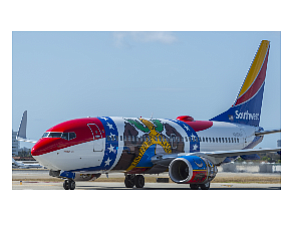 John Wayne Airport said more than 844,000 passengers passed through its gates in September, 11% more than in the same period last year, when about 761,000 passengers flew in and out of Orange County.
Passenger counts topped 7.5 million year-to-date and are on track to approach 10 million.
The airport said last October it would see about 9.96 million passengers in 2015, up from 9.2 million in 2014, out of a passenger cap of 10.8 million.
Commercial flights in September increased 6.6% to 3,401 from 3,191 last year. Year-to-date those numbers are up 3% to 30,000.
International traffic jumped 46% in September to 22,163 from 15,201. Year-to-date the international passenger count is up about 1% to 224,000.
The three busiest airlines at John Wayne Airport in September were Southwest, with 395,600 passengers; United, with 110,000 passengers; and American, with 95,200 passengers.