Edwards Beats, Shares Rise
Originally published October 26, 2015 at 1:45 p.m., updated October 26, 2015 at 2:17 p.m.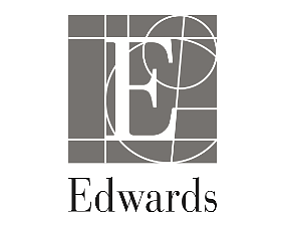 Irvine-based Edwards Lifesciences Corp. reported financial results today that exceeded expectations and sent its shares up in after-hours trading.
The heart valve maker's shares rose 6% in after-hours trading to a market value of $15.8 billion, after closing down 2% in intra-day trading.
Edwards reported a third-quarter profit of $118.1 million, above the $107.8 million analysts expected.
Second-quarter revenue came in at $615 million, up 1% from 2014's third quarter and ahead of Wall Street's forecast of $598.3 million.
Transcatheter heart valve sales grew 11% to $296 million.
Edwards also released a forecast for the current quarter. It could see a profit of $122.1 million to $133.1 million, based on a Business Journal extrapolation.
It said it expected fourth-quarter revenue to come in at $620 million to $660 million.
The device maker also appointed Martha Marsh, retired chief executive of Stanford Hospital & Clinics, to its board. Marsh, who retired from her post at Stanford in 2010, also serves on the boards of San Diego-based AMN Healthcare Services Inc. and Mechanicsville, Va.-based Owens & Minor Inc.