Pac Merc Swings to Q3 Profit
Friday, October 23, 2015
Share this article: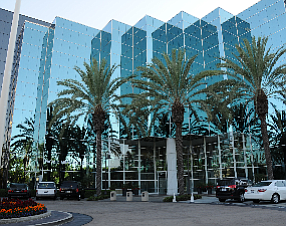 Costa Mesa-based Pacific Mercantile Bancorp swung to a profit in the third quarter, reporting net income of $321,000 versus a net loss of $385,000 in the same period a year earlier.
Net interest income for the quarter, after taking into account provisions for loan losses, was $8.3 million, up 6% year-over-year.
Noninterest income totaled $562,000, down 34%. The bank attributed the decrease to a drop in net gain on the sale of Small Business Administration loans.
Pacific Mercantile, the holding company of Pacific Mercantile Bank, had $1.1 billion in total assets as of Sept. 30, up 1% from a year earlier.
It had $828.6 million in gross loans, up 1%. The amount of commercial loans as a percentage of total loans increased over the past year, from 32% to 39%.
Deposits increased 5% to $927.3 million.
Asset quality generally improved, with nonperforming assets totaling $21.1 million, down from $28.2 million a year earlier.
Pacific Mercantile in the third quarter exchanged all outstanding shares of its preferred stock and warrants to buy common stock. The transactions included the banks' investors—SBAV LP, an affiliate of New York-based Clinton Group Inc., and the Carpenter Funds, part of Irvine-based Carpenter & Co.—exchanging a total of 112,000 shares of the bank's Series B preferred stock, 35,225 shares of its Series C preferred stock, and warrants to purchase 761,278 shares of common stock.
Pacific Mercantile Chief Executive Steven Buster said the transactions "eliminated our preferred stock dividend accrual, [free] up additional capital for reinvestment in the business, and [simplify] our overall capital structure."