Allergan Wraps $300M AqueSys Deal
Friday, October 23, 2015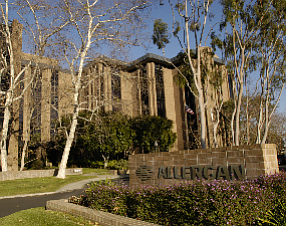 Allergan PLC finalized its purchase of Aliso Viejo-based AqueSys Inc. for $300 million plus milestone payments.
Allergan's eye care hub is in Irvine. AqueSys' lead product is Xen, a soft shunt used in glaucoma surgeries.
Xen has European regulatory approval; the U.S. Food and Drug Administration is expected to approve the product by early 2017.
Shares of Allergan, which is based in Dublin, Ireland, and operates from New Jersey, were up 7% to a $107 billion market cap.
The company saw its stock price fall earlier this week after controversy engulfed rival and erstwhile hostile bidder Valeant Pharmaceuticals International Inc., based in Canada, over how Valeant records revenue.