Allergan Shares Briefly Halted
Wednesday, October 21, 2015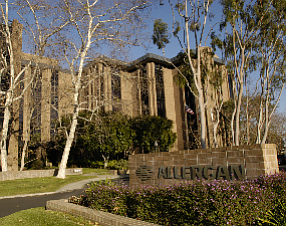 Trading of shares in Allergan PLC, whose Botox and eye drug hubs are in Irvine, was briefly halted today and are down in midday trading on news involving rival Valeant Pharmaceuticals International Inc.
The U.S. Securities and Exchange Commission halted trading in Allergan for about 15 minutes this morning.
Allergan is down about 6% to a $98 billion market cap.
Valeant shares fell more than 35% today after short-seller Citron Research raised questions about how the Canadian drugmaker records its sales, including the use of an unaffiliated specialty pharmacy, in a report titled "Valeant: Could This Be the Pharmaceutical Enron?"
Trading in Valeant shares were also halted for a time.
Shares in Allergan and other drugmakers were affected by the news although the companies weren't named in the report.
Allergan said in a statement it doesn't rely on unaffiliated specialty pharmacies to distribute its products. The company, which is based in Dublin, Ireland, and operates from New Jersey, said that just 3% of its branded products are sold through such channels and added that its Anda Distribution business is a traditional drug wholesaler with no specialty pharmacy capabilities.
Allergan, when it was still headquartered in Irvine, beat back a takeover attempt by Valeant and activist investor Bill Ackman last year. Actavis PLC bought Allergan for $72.5 billion and took the Allergan name this year.