JWA Director Named
Tuesday, October 20, 2015
Share this article: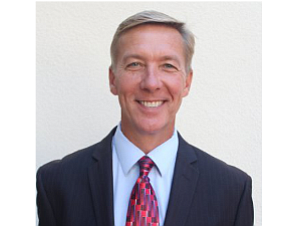 The Orange County Board of Supervisors named Barry Rondinella director of John Wayne Airport, effective Nov. 13, replacing Alan Murphy, who retired in February.
Rondinella had been director of operations for Los Angeles International Airport (LAX) since November 2010, overseeing "airside, landside, and Airport Response Coordination Center functions," according to his LinkedIn profile, and has worked at other airports in California.
LAX is one of three airports owned by Los Angeles World Airports, a Los Angeles city department. LAWA's executive director, Deborah Flint, was appointed in June, and a chief operating officer, Stephen Martin, has held that role since January 2008, its website said.
Rondinella reported to one of Martin's deputy executive directors and said his first step in his new role will be "getting immersed in the community [and] learning about John Wayne Airport and Orange County."
He said he also needs to review a pending $102 million retrofit and renovation project for the airport so the board can vote on it.
John Wayne Airport's facilities director, Lawrence Serafini, had been acting director during the search and applied for the position, a source told the Business Journal.
The search was handled by ADK Consulting & Executive Search in Atlantic Beach, Fla., which culled applicants to "fewer than a dozen" candidates, and supervisors interviewed three finalists, said county spokesperson Jean Pasco.
The search contract was approved in March and paid ADK no more than $24,900, according to the county.
Rondinella's contract is for one year at a salary of $200,000, about the same as Murphy's base pay of $198,903.
Pasco said the term "aligns with other employees'" who have annual reviews. Rondinella said a one-year deal was common and he would "look forward" to a earning a longer-term contract when it expires.