Del Taco Income Up
Monday, October 19, 2015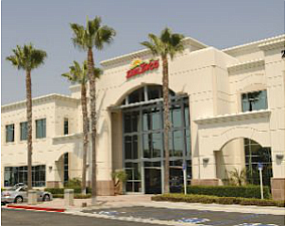 Shares in Lake Forest-based Del Taco Restaurants Inc. rose 13% after markets closed Monday, when the fast food chain said income from operations increased 17% to $10.2 million on revenue of $98.6 million in its most recent quarter.
In midday trading Tuesday shares were flat.
Net quarterly income declined to $200,000 from $900,000 year-over-year but included charges of $12 million related to the company going public on June 30, part-way through the period.
The company expects full-year adjusted EBITDA of $64 million on about $421 million of revenue.
Shares were trading at $15.50 and a $545 million market cap after-hours.
Del Taco locations showed comparable system-wide same-store sales growth of 5.6% for the quarter; the company expects full-year numbers to come in at about the same level.
It plans to have opened 13 restaurants in 2015 but will close a similar number of underperforming stores. The chain plans 14 to 18 new locations next year.
Del Taco has about 550 restaurants in 16 states.