Chairman Acquires Majority Stake in Irvine Firm
Friday, October 16, 2015
Share this article: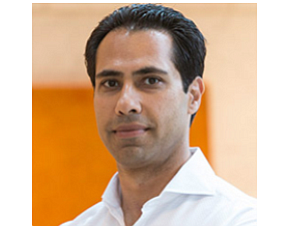 Venture capitalist and Cie Digital Labs Executive Chairman Anderee Berengian acquired a majority stake in the Irvine-based game app developer and incubator.
Financial terms of the transaction were undisclosed.
Under the deal, the managing partner at Newport Beach-based venture capital firm RezVen Partners takes on the role of chief executive at Cie Digital. Founder Justin Choi will retain a minority stake in the company and continue to guide product and strategic efforts.
Cie Digital, which was established in Cerritos in 1998, recently moved from Long Beach to the Newport Gateway building in Irvine, where it plans to launch two to four startups annually, Berengian told the Business Journal in a recent interview.
The company has notched one big exit and spun out another company that's attracted venture capital funding. Its Cie Games, which developed top racing franchise "Racing Rivals" on iOS and Android, was sold last year for $100 million in cash and stock to San Francisco-based Glu Mobile Inc.
"Racing Rivals," and another racing game app, "Car Town," have drawn more than 100 million downloads.
Nativo, which it launched about three years ago, has raised $32 million from VCs. More than 500 online publishers use the El Segundo company's native advertising offering, which essentially is editorial content sponsored by a brand.
The Nativo concept stemmed from work handled by Cie Digital's consultancy, software and website development arm. It's headed by Choi.