FDA Clears Additional Use for Edwards Sapien XT
Thursday, October 15, 2015
Share this article: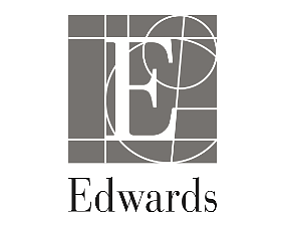 Irvine-based Edwards Lifesciences Corp. said today that the Food and Drug Administration approved its Edwards Sapien XT replacement heart valve for aortic valve-in-valve procedures.
Valve-in-valve procedures happen when a surgeon implants a transcatheter valve into a failed replacement heart valve that was implanted by traditional surgery.

Edwards said in a release that research presented at the TCT symposium in San Francisco showed that patients who received a Sapien XT implant in their aortic valve had a one-year survival rate of 86.6% and a stroke rate of 3.7%.
The FDA approved the Sapien XT last year for patients who are at high risk for native aortic valve replacement surgery. Sapien XT and other members of its family have been used in more than 100,000 patients worldwide.
Shares of Edwards closed up 2% today to a market value of $15.8 billion.