Montage Cabo Groundbreaking Set
Wednesday, October 14, 2015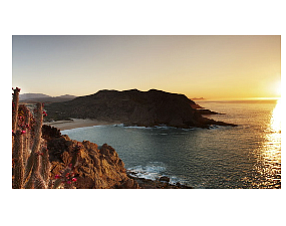 The developer of a resort in Los Cabos, Mexico, set to be run by Irvine-based Montage Hotels & Resorts, said it would break ground on the project in December.
Ohana Real Estate Investors LLC said Montage Los Cabos will open in time for the 2017-2018 winter season.
The resort is planned for 122 rooms, 52 residences and amenities including a two-level, 20,000 square-foot pool. It's adjacent to a 39-acre residential project called Maravilla Los Cabos.
Both are part of a 1,400-acre master-planned community by Ohana, an investment group funded by eBay founder Pierre Omidyar, which has offices in San Diego, Redwood City, Calif., and Honolulu.
"Our goal is to create a high-end resort of contemporary design," said Alex Hill, executive vice president of Ohana, in a statement.
Ohana previously owned the Montage Laguna Beach, which it sold earlier this year. That property is currently managed by Montage Hotels & Resorts.
Early efforts began on the Montage Los Cabos project several years ago but were suspended by the recession and a hurricane that hit Cabo San Lucas in September 2014.