Allergan's Kythera to Lay Off 117
Tuesday, October 13, 2015
Share this article: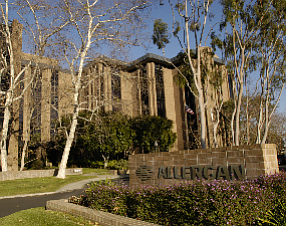 Kythera Biopharmaceuticals Inc. is cutting 117 workers – or more than half its workforce – after its acquisition earlier this month by Dublin, Ireland-based drug maker Allergan PLC in an all-cash deal valued at some $2.1 billion, according to a state filing.
The job cuts at Kythera will become effective Nov. 30.
Kythera's lead drug is Kybella, an injection used to treat double chin. Kybella is set to be part of Allergan's aesthetic medicine unit, which is based in Irvine.
Westlake Village-based Kythera had 212 full-time employees as of June 30, according to SEC filings.
Allergan is in the midst of a series of layoffs to increase profit margins, and over the past year, has cut over 1,000 jobs at its offices in Irvine, where employment was about 2,500 as recently as a year or so ago, as well as nearly 200 jobs in Goleta and Carlsbad.
It's believed that an undetermined number of jobs have been added in Irvine, and the net effect of the additions remains undisclosed.
Staff at our sister publication the Los Angeles Business Journal contributed to this article.