PacLife Chief, Pimco Co-founder Gerken Dies
Monday, October 12, 2015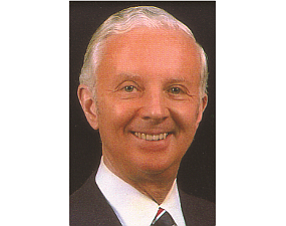 Walter Gerken, the former chairman and chief executive of Pacific Mutual Life Insurance Co. and a co-founder of Pacific Investment Management Co., has died at age 93, Pacific Life said.
An obituary didn't give a cause of death.
"Walter was a man of vision and action who helped build Pacific Life into what it is today," said Jim Morris, chairman and CEO of Pacific Life, in the statement.
Gerken led PacLife from 1975 to 1986, during which time the company quadrupled in size. It started Pimco as a subsidiary in 1971 and moved from Los Angeles to Orange County in 1972.
His charitable and board service included Orange County Performing Arts Center, South Coast Repertory, Hoag Memorial Hospital Foundation Presbyterian, the Automobile Club of Southern California, and the Irvine Foundation Board, according to news reports.
He received the University of Califoria-Irvine's UCI Medal in 1988, and the Walter B. Gerken Endowed Chair in Enterprise and Society was established at the school in 1998.
Gerken and his wife, Darlene, lived in Corona del Mar.