Microsoft to Stream BlizzCon Opener
Monday, October 12, 2015
Share this article: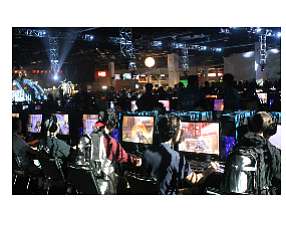 Windows 10 will sponsor this year's BlizzCon, according to Larry Hryb, director of programming for Microsoft Corp.'s Xbox Live.
The 9th annual gaming conference, put on by Blizzard Entertainment Inc. in Irvine, will be held Nov. 6-8 at the Anaheim Convention Center.
Microsoft plans to livestream the opening ceremony on its Xbox One gaming network via the Xbox Live Events interactive app—a first for the conference.
The event typically draws more than 20,000 fans, and $199 tickets for this year's three-day conference sold out in a matter of minutes. Fans can still buy the $39 BlizzCon Virtual Ticket that gives them online access to live convention coverage including game developer panels, community contests hosted by Wil Wheaton, and the closing ceremony.
Blizzard said it will broadcast the opening ceremony and eSports tournaments on blizzcon.com website free of charge.
Other companies affiliated with BlizzCon include Intel, NVIDIA, DirecTV, Gigabyte, Samsung, Rosewill, Amazon Appstore, Logitech, Corsair and Razer.