Swiss Money Manager Buys Taco Bell Franchisee
Tuesday, October 6, 2015
Share this article: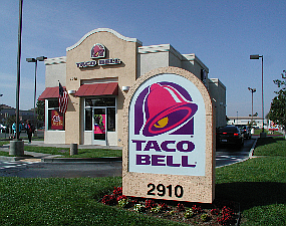 An investor in Switzerland has bought a majority stake in one of the largest franchisee groups for Irvine-based Taco Bell Corp.
Partners Group AG in Zug, Switzerland, paid an undisclosed sum for the deal with Vancouver, Wash.-based Pacific Bells Inc., according to Reuters.
Pacific Bells was founded in 1989 and is the fourth-largest Taco Bell franchisee group with 110 restaurants in Oregon, Ohio, Washington, and Wisconsin.
Partners Group also bought a majority stake in World Wide Wings LLC, also in Vancouver, Wash., Reuters said.
World Wide Wings, founded in 2007, runs 29 Buffalo Wild Wings locations in Washington, Oregon, and California, including one in Brea.
Partners Group said current management retains a stake in the companies and that it plans to buy more franchises.
The money manager oversees about $47 billion in assets for institutional investors.