Chapman Gets $3M for Autism Work
Monday, October 5, 2015
Share this article: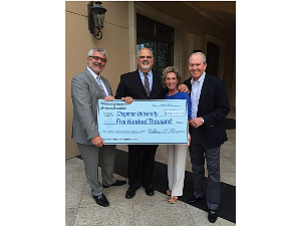 Chapman University got $3 million from the William S. and Nancy E. Thompson Foundation for autism research.
The new entity, with an initial $500,000 donation, is the Thompson Policy Institute on Disability and Autism.
William Thompson is the retired chairman of Newport Beach-based Pacific Investment Management Co.
The new institute's goal is to produce data to influence public policy, and subjects could include immunization and autism. It plans to hold an annual conference to present research findings, beginning in 2016.
"There is new information to consider almost daily," on autism, said Don Cardinal, Chapman professor of education and principal investigator at the institute.
Sharing the research "will be a powerful tool in making significant and lasting change in our society," said Amy-Jane Griffiths, institute director.