Allergan, Humana Teaming Up on Research
Monday, October 5, 2015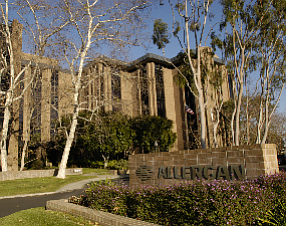 Allergan PLC, whose eye drug hub is located in Irvine, said today that it will collaborate with Louisville, Ky.-based insurer Humana Inc. on research that will include glaucoma and other eye diseases.
Allergan said in a release it was working with Humana to "explore new ideas and ways to improve the health and well-being of patients, members and their caregivers."
The companies are starting their collaboration on improving health of patients with central nervous system disorders such as Alzheimer's disease.
Shares of Allergan, which is based in Dublin and operates from New Jersey, fell about 3% to a $109 billion market cap Monday.