OC-Based Automakers' Sales Up
Thursday, October 1, 2015
Share this article: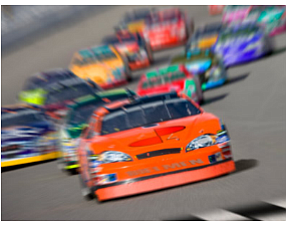 Two of the four Orange County-based automakers beat the national sales pace for new vehicles in September, according to New Jersey-based market researcher Autodata Corp.
U.S. auto sales were up 15.8% for the month, adding 1.4 million cars and light trucks, and are on track to reach 18.2 million for the year.
Hyundai Motor America in Fountain Valley, with 64,015 units sold, was up 14.3% from a year earlier. Sales of the South Korea-based Hyundai Motor Co. subsidiary are up 3.7% so far this year to 557,458 cars and light trucks.
Kia Motors America Inc. in Irvine, part of Hyundai Motor Group, reported selling 49,820 cars and SUVs, up 22.6% from a year earlier and its best September ever. Its year-to-date sales total 445,017, up 7%.
"In addition to the Labor Day weekend and strong consumer confidence, our sustained growth stems from buyers who are entering the market for the first time in years and discovering the transformed Kia brand," Kia Chief Operating Officer Michael Sprague said in a statement.
Mazda North American Operations in Irvine was up 6.8% to 25,616 vehicles, its best September since 1994. The automaker's year-to-date sales added up to 241,707, about the same as the first nine months of last year.
Cypress-based Mitsubishi Motors North America Inc. sold 7,556 vehicles, up 35.9%. It has sold 73,257 so far this year, a 25.5% uptick over the same period in 2014.
U.S. auto dealers have sold 13.1 million vehicles so far this year, a 5% increase compared with the same nine-month period last year.