UCI to Get $4.7M in Biomarker Study
Monday, November 30, 2015
Share this article: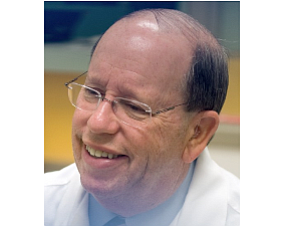 University of California-Irvine will get $4.7 million in grant money to help predict the onset of Alzheimer's disease in adults with Down syndrome.
The money from the National Institute on Aging is part of a $37 million national effort, the school said.
Funding will go to UCI neurologist Dr. Ira Lott's team, which is studying progressive cognitive impairment in Down syndrome patients older than 40.
"The ultimate goal of the research is to identify the susceptibility to dementia in time for treatment interventions to prevent dementia in Down syndrome," Lott said. "Once dementia has begun [studies] … indicate that it's too late."
The link between the two maladies is known. The extra chromosome in people with Down syndrome contributes to the growth of plaque on neurons, which also leads to Alzheimer's.
The work under the new grant will entail brain scans, blood tests, and other biomarkers to examine the links between Down syndrome and Alzheimer's to help find ways to see how the one develops into the other.
Work will be done on campus at UCI and at UC Irvine Medical Center in Orange and include up to 100 participants.
The NIA project includes teams from Columbia University Medical Center in New York City; the Kennedy Krieger Institute/Johns Hopkins University in Baltimore, and Massachusetts General Hospital/Harvard University in Boston.