Cypress Firm Buys Atlanta Sign Maker
Friday, November 27, 2015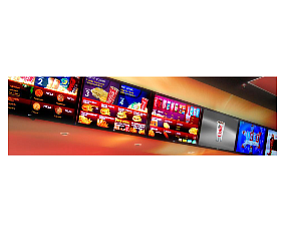 Christie Digital Systems USA Inc., a Cypress-based manufacturer of high-definition movie projectors, acquired Allure Global Solutions Inc. in Atlanta on undisclosed terms.
Allure, which will change its name to Allure, a Christie Company, makes digital signs for theaters, restaurants, stadiums, arenas, convention centers and theme parks.
"Christie and Allure have shared customers, most notably in the cinema market, and in the course of working together over the past decade, respect for and appreciation of each other's 'customer first' attitude and practices has grown," Craig Sholder, Christie's executive vice president of business development and strategic planning, said in a statement.
"Given the opportunities to provide a more comprehensive, digital out-of-home solution to varied markets, the next step was self-evident. We are pleased to combine the consumer engagement, analytics, and integration solutions from Allure with Christie's own array of products and services."
Christie is a subsidiary of Japan-based Ushio Inc., a manufacturer of industrial light bulbs and fixtures.