Sock Maker Opens First Store
Tuesday, November 24, 2015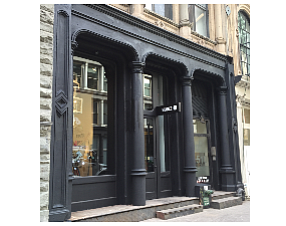 Stance Inc. in San Clemente opened its first retail store, in New York's SoHo district. The 2,000-square-foot space is in a building that's more than 100 years old, a former knit glove factory that operated in the early 1900s.
"We wanted to find a building with character in a neighborhood that combined art, fashion and street culture, while paying homage to the local heritage," Dan Levine, Stance's executive vice president of brand development and retail, said in a statement. "This city is the home of countless iconic cultural influencers that have inspired the brand and is the ideal location for our first flagship store."
The store features glass panels in the floor that allow customers to watch "sock artisans bring custom socks to life," the company said.
The store carries casual and lifestyle collections, Rihanna and NBA lines, men's and women's performance socks, and men's underwear—a newly launched category.