Jobs, Unemployment Rate Up
Friday, November 20, 2015
Share this article: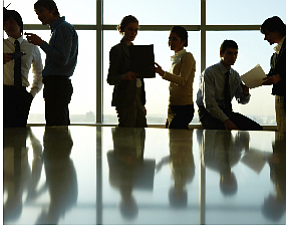 The unemployment rate in Orange County moved up slightly in October despite an increase in local jobs.
OC employers added 13,900 jobs last month, for a total of 1,559,700, according to the state Employment Development Department. The total reflects a year-over-year growth of 2.7%, or by 41,000 jobs.
OC's unemployment rate inched up to 4.3% from September's 4%. It's below the year-earlier reading of 5.2%.
California's unemployment rate, not seasonally adjusted, was 5.7%, versus 5.5% in September and 7% a year earlier.
Nationwide, the rate was 4.8%, down from September's 4.9% and 5.5% a year earlier.
Seasonally adjusted figures, which are more widely reported, show that California's jobless rate was 5.8% and nationwide, 5%.
The number of government jobs in OC increased by 6,700, largely due to "continuing seasonal gains in local government education following the summer recess," according to the department. OC has a total of 159,400 government jobs, up 2.9% over the past year.
The professional and business services sector added 3,200 jobs. About 85% of the gains were in the professional, scientific and technical services category. The sector has 286,400 jobs now, up 1.5% year over year.
Employers in the trade, transportation and utilities sector increased their workforce by 1,600, for a total of 262,600. That's up about 1% year over year.
The construction sector added 1,400 jobs, for a total of 91,800. That's up 6.7% over the year, the biggest percentage growth among the local business sectors.
Manufacturing cut 400 jobs last month, for a total of 163,700. The sector has grown about 2.3% over the past year.