Habit Postpones Holders' $138M Offering
Friday, November 20, 2015
Share this article: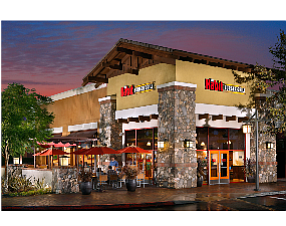 Irvine-based fast casual burger chain Habit Restaurants Inc. today postponed a secondary offering by shareholders of $138 million in common stock "in light of current capital market conditions."
A regulatory filing dated Nov. 6 said the shareholders would offer 5 million shares at about $24 each, with a 750,000 over-allotment for underwriters. The company wasn't selling any shares.
On Nov. 18 the company said the secondary offering would begin, but today it pulled back.
Habit said in a statement the offering "has not been withdrawn" and that the company and the selling shareholders will "evaluate the potential for and timing" of the offering.
Habit shares traded below the proposed offering price yesterday and closed down about 8% at $21.76 yesterday, when the offering was to commence. Today shares are up nearly 9% to $23.70 on news of the pullback.
The market for stock offerings, including initial public offerings, has been weak on Wall Street in recent weeks.
Foothill Ranch-based LoanDepot Inc. last week withdrew an IPO that valued the mortgage lender at $2.5 billion.