New Name Partners for BK Boutique
Monday, November 16, 2015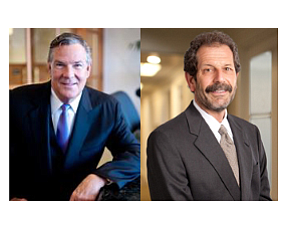 Costa Mesa-based bankruptcy law firm Weiland Golden LLP has added William Lobel and Alan Friedman as partners and changed its name to Lobel Weiland Golden Friedman LLP.
Lobel and Friedman are expected to boost the boutique's standing as a bankruptcy specialist, according to the firm.
Lobel most recently headed the Lobel Firm LLP for about six years after spending 10 years at Irell & Manella LLP. He specializes in Chapter 11 reorganizations and out-of-court restructurings, with a focus on real estate.
Lobel currently is representing Freedom Communications Inc., the Santa Ana-based parent company of the Orange County Register, in its bankruptcy proceedings.
Friedman, also a former Irell partner, focuses on representing debtors in financial restructurings in workouts and Chapter 11 cases.
Attorneys Sean O'Keefe, Michael Adele and Tavi Flanagan also have joined LWGF as senior of counsel.