Kia to Recall Soul Vehicles
Monday, November 16, 2015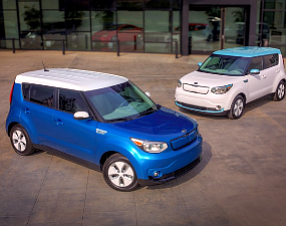 Kia Motors America Inc. in Irvine is recalling 256,459 Kia Soul and Soul EV vehicles, citing the potential for loss of steering, according to the National Highway Traffic Safety Administration.
Kia said that in the affected vehicles, model year 2014 to 2016, the adhesive used during assembly may have insufficient bonding strength and could cause the pinion plug—which secures the pinion gear to the steering gear assembly—to become loose. Drivers can lose the ability to steer the vehicle if the pinion gear separates from the steering gear assembly.
Kia dealers will inspect the pinion plug and replace it with a new one with proper adhesive, if necessary. They will also "install a set bolt to secure the pinion gear to the pinion plug rack housing for additional bonding strength reinforcement," according to the automaker.
There were no reported accidents or injuries associated with the defect.