Tradeshow Firm Buys Vegas Event
Thursday, November 12, 2015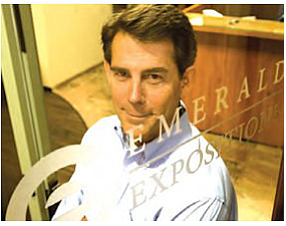 Emerald Expositions LLC in San Juan Capistrano acquired National Industrial Fastener & Mill Supply Expo from the show's co-owners, Jim Bannister and Mike McGuire, for an undisclosed amount.
The recent expo, held at the Sands Expo & Convention Center in Las Vegas, featured about 600 exhibitors, 100 of which were new to the event.
"Fastener Expo is an attractive entry point for us into the industrials sector and broadens our end market exposure and opportunities," David Loechner, chief executive officer of San Juan Capistrano-based Exposition, a trade show and conference producer, said in a statement.
Loechner said the show "aligns perfectly with the criteria we look for in acquiring new events—strong underlying market fundamentals, a 'must-attend' event with a clear leadership position, experienced and high quality management, and an event that will benefit from the management and infrastructure of the Emerald organization."
Emerald puts on more than 80 business-to-business tradeshows around the country. Toronto-based private equity firm Onex Corp. purchased the trade show unit of Nielsen Holdings NV for $950 million and renamed it Emerald in May 2013.