Freedom Exec Exits for FivePoint
Thursday, November 12, 2015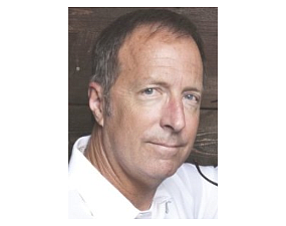 Freedom Communications Inc. in Santa Ana said Steve Churm stepped down from his position as chief revenue officer to join Aliso Viejo-based FivePoint Communities Management Inc. as its new chief communications officer.
"I am excited to pursue a new career challenge, and leave feeling very proud of what we have accomplished during the past year to strengthen Freedom's position as the leading source of local news and information," Churm said in a statement.
FivePoint, the developer of Great Park Neighborhoods in Irvine and other master-planned communities, said it filed a draft registration statement with the Securities and Exchange Commission in July for "a possible" initial public offering of its common stock.
Churm joined Freedom as vice president when it acquired his Newport Beach-based Churm Media in 2012 and added what were then called OC Metro, OC Family, OC Menus and Southland Golf to its roster of publications.
"We are so appreciative to Steve for his commitment to Freedom, local journalism, and the Orange County and Inland Empire communities," Rich Mirman, Freedom's chief executive and publisher of the Orange County Register and the Press-Enterprise, said in a statement. "We wish him the best."
Lake Trout was named senior vice president of Freedom sales and will oversee "majors/nationals, local retail, automotive, recruitment, real estate and digital advertising" for the Register and the Press-Enterprise.
Natalie Rubalcava, appointed vice president of Freedom sales operations, will oversee business development for the magazines; Spanish-language publications La Prensa and Excélsior; special publications; classifieds; and Freedom Custom Content.
Both will report to Mirman.