Judge: Valeant, Ackman Must Face Insider Suit on Allergan
Wednesday, November 11, 2015
Share this article: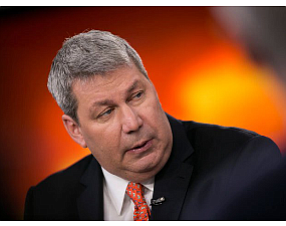 U.S. District Court Judge David Carter of Santa Ana has declined a request from Valeant Pharmaceuticals International Inc., led by Chief Executive Mike Pearson, and activist investor Bill Ackman to dismiss a lawsuit accusing them of insider trading in shares of Allergan Inc.
The lawsuit was brought by Allergan shareholders and alleges that Canada-based Valeant and Ackman engaged in insider trading shortly before unveiling a $51 billion hostile takeover bid that grew into a nearly eight-month battle.
Ackman and his Pershing Square Capital Management LP had bought nearly 10% of Allergan just ahead of the hostile takeover.
The battle ended when Dublin, Ireland-based Actavis PLC swooped in with a $72.5 billion friendly offer for the maker of Botox and other drugs, which was then based in Irvine. The combined company later took the Allergan name, and now operates as Allergan PLC, with a tax-friendly headquarters in Dublin, Ireland, with U.S. operations based in Parsippany, N.J., and several key business lines centered in Irvine.
Valeant shares fell 6% today to a market value of $26.9 billion.