Irvine Startup Gets $6M
Tuesday, November 10, 2015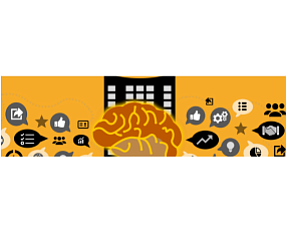 Irvine-based startup Pop has raised $6 million in venture capital funding.
The company develops a mobile application called POPin, which aims to provide a "crowd-solving" platform to enable input sharing among employees, customers and others.
Pop was founded by Hayes Drumwright and Sanjiv Gupta, who serve as chief executive and director, respectively.
Drumwright in 2002 founded Trace3, an Irvine-based IT service provider, which has grown to about $420 million in revenue and more than 300 employees.
The Series A investment for Pop was led by Nexus Venture Partners, which has offices in Menlo Park and in Bangalore and Mumbai, India. Nexus typically invests between about $500,000 to $10 million in early-stage companies.
Greylock Partners, which has offices in Menlo Park, San Francisco and Wellesley, Mass., also participated in the funding round. Greylock manages about $2.1 billion and has invested in companies such as Dropbox, Instagram and LinkedIn.