WD, Unisplendour Form China JV
Monday, November 9, 2015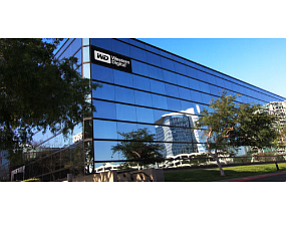 Irvine-based Western Digital Corp. will sell its data center storage systems through a joint venture with Beijing-based Unisplendour Corp. Ltd.
Western Digital will own 49% of the company, Unisplendour and a subsidiary 51%.
Unisplendour said in September that it would buy a 15% stake in Western Digital for $3.8 billion.
Both companies' boards have approved the joint venture deal, which is expected to begin by mid-2016.
Western Digital shares closed down about 2% today to a $15.4 billion market cap.