Habit Holders to Sell $137M in Shares
Monday, November 9, 2015
Share this article: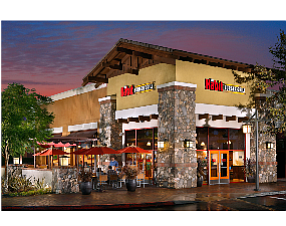 Shareholders of Habit Restaurants Inc. plan to sell up to 5.75 million shares for an estimated $137.7 million, a U.S. Securities and Exchange Commission filing shows.
The filing estimates a share price of about $24 and the offering includes a 750,000 over-allotment for underwriters.
Shares for the Irvine-based fast casual burger chain were down 5% in recent trading at about $25 and a $700 million market cap.
The number of shares to be sold by specific shareholders wasn't detailed in the Nov. 6 filing.
Former majority owners KarpReilly LLC currently control about 38% of the company. Directors and other executive officers combined control about 6%. Several individual shareholders control between about 3% and 6.5%.
Habit has 13.8 million shares of Class A and 12.2 million shares of Class B common stock. Class B can be converted into Class A common stock and the filing is for a sale of Class A stock.
Habit Restaurants Inc. isn't selling any shares, and will not receive any proceeds from the offering.
The chain has about 130 restaurants.