Montage to Manage $60M Indie Hotel
Friday, November 6, 2015
Share this article: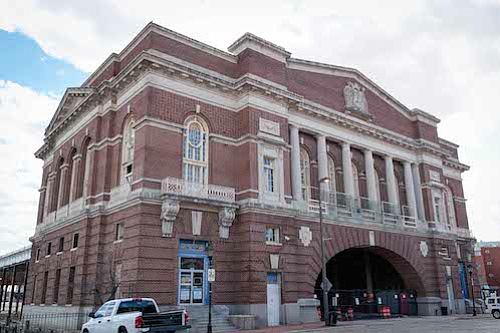 Irvine-based Montage Hotels & Resorts will manage a $60 million hotel in Baltimore being developed by Kevin Plank, founder of apparel company Under Armour Inc., according to the Baltimore Business Journal.
The newspaper, citing Kevin Plank's brother Scott, said the Montage name wouldn't be on the hotel, which would be called the Rec Pier hotel, after the nearby Recreation Pier the Planks are also renovating.
It was unclear whether the new hotel would be a Pendry lifestyle hotel, a second brand Montage operates that targets the Millennial generation traveler.
If it takes neither name it would be the first non-branded property in the Montage corporate stable.
Montage manages high-end resort hotels open or in development in California, Hawaii, Utah, Mexico and South Carolina. Its Pendry Hotels division is developing its first urban lifestyle hotel under that name in San Diego.
The Rec Pier hotel project is in Fell's Point, a waterfront neighborhood dating to the mid-18th century. Plans call for restoration of a 100-year-old pier and a new 128-room hotel with amenities that include a whiskey bar and a ballroom.
Kevin Plank's Sagamore Development Co. LLC bought the property from the city of Baltimore in June 2014 for $3.4 million and is co-developing the hotel with Scott Plank's War Horse LLC. The hotel is set for a fall 2016 completion.
Kevin Plank founded Baltimore-based Under Armour in 1996. It trades on the NYSE and has a market capitalization of about $21 billion.