Pimco Global Head of Product Management to Retire
Thursday, November 5, 2015
Share this article: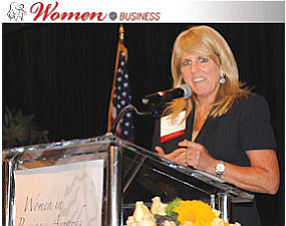 Wendy Cupps, global head of product management at Pacific Investment Management Co., announced plans to retire at the end of the year.
Jennifer Bridwell, head of Pimco's alternative products, will succeed Cupps.
Cupps joined the Newport Beach-based bond fund giant in 1994 after a 10-year stint at consulting firm Mercer LLC as a specialist to manage new investment products. Since then she's helped launch more than 200 funds for Pimco, including the unconstrained bond fund and the global multi-asset fund.
Cupps sits on Pimco's eight-member executive committee, which will elect a new member.
The Business Journal in 2013 named Cupps one of the five honorees who received the Women in Business Awards.
Pimco, which at one point had about $2 trillion in assets, has seen material outflows of investor money over the past couple of years, including after the departure of Bill Gross, Pimco cofounder and former chief investment officer.
Gross left last September and joined smaller rival Janus Capital Group Inc., where he manages its $1.4 billion unconstrained bond fund.
His recent lawsuit against Pimco alleges that top Pimco executives plotted to drive him out of the company.