Fluidmaster Buys in Turkey
Thursday, November 5, 2015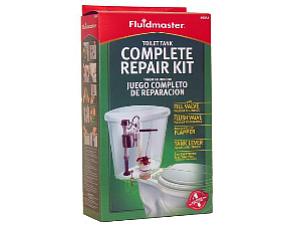 San Juan Capistrano-based toilet tank component manufacturer Fluidmaster Inc. acquired Istanbul-based Key Teknik, a sanitary equipment business with a large market presence in the Middle East and Europe.
Fluidmaster representatives could not be reached for comment regarding financial details of the acquisition. It follows the company's 2014 acquisition of Slovenia-based Kolektor Liv.
"Our focus is to now leverage the full strength and capabilities of our existing operations in Slovenia, the United Kingdom, China and North America together with our latest addition in Turkey," said Fluidmaster President Todd Talbot in a press release.
Fluidmaster is a family owned and operated company. It ranked No. 65 on the Business Journal's list of Orange County's Largest Private Companies this year, with $232 million in revenue for the 12 months ended in December.