Habit Revenue, Earnings Up
Wednesday, November 4, 2015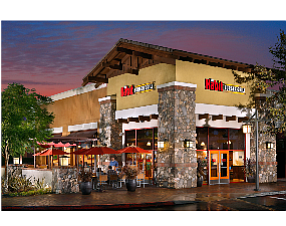 Habit Restaurants Inc. in Irvine said after markets closed today that it earned $2.2 million on revenue of $58.6 million in its most recent quarter.
The results compared year-over-year with revenue of $47 million and earnings of $2.1 million.
Shares in the fast casual burger chain rose about 8% in Thursday trading to a market cap of $640 million.
Same store sales increased about 3% at company-operated stores, which constitute most of the chain.
Habit Restaurants opened 10 restaurants in the quarter—seven company-operated locations and three franchised ones—and finished the period with 128 locations, all but four of which are company-run.
The company plans to open 20 to 25 new locations this year and 30 to 32 in 2016 with the majority of the latter in East Coast markets in New Jersey, Florida, and Washington D.C.