Blizzard Loses 100K Subscribers
Tuesday, November 3, 2015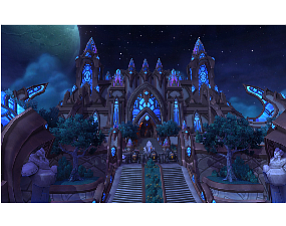 Irvine-based Blizzard Entertainment Inc. posted another subscription loss in its flagship World of Warcraft franchise, but the third-quarter drop was overshadowed by Santa Monica parent Activision Blizzard Inc.'s $5.9 billion takeover of King Digital Entertainment PLC.
London-based King Digital created two of the top-grossing mobile games in the U.S.: Candy Crush and Candy Crush Soda Saga.
The local Blizzard unit lost 100,000 WoW subscribers and now has about 5.5 million online gamers who pay $15 per month to play the fantasy role-playing game. It has lost more than 4.5 million subscribers since the end of last year.
The drop is a bit of surprise, as the company in late June released added content "Fury of Hellfire." That means players either consumed it or simply moved on to other forms of entertainment.
Subscriptions, typically Blizzard's largest source of revenue, could get a bump in coming quarters when it releases its sixth expansion set, "World of Warcraft: Legion," marking the return of the demonic Burning Legion.
The game features a new hero class, artifacts, continent and other enhancements.
It's common for Blizzard to gain a significant number of subscribers after a release and lose many of them after a few months of game play.
Fans and company watchers could get news on the release date on Friday, Nov. 6 at Blizzcon, its annual fanfest at the Anaheim Convention Center.
Activision shares are up 6.45% in afternoon trading to a market value of $26.9 billion.