CSUF Taps Chapman Dean to Lead Arts
Friday, May 29, 2015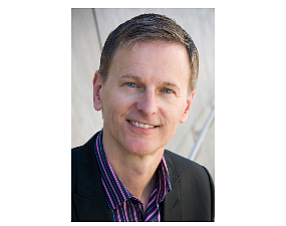 California State University-Fullerton said Dale Merrill will be dean of its College of the Arts, starting July 1.
Merrill is currently dean of Chapman University's College of Performing Arts, where he worked in its accreditation process, helped create a bachelor's program in screen acting, and secured a $2 million endowment for a professorship and scholarship in string instrument studies.
For nine years he has been creative director and producer for American Celebration, an annual fundraising event at Chapman.
CSUF Provost José Luis Cruz said Merrill would help the school "[attract] talented students and [be] a cultural resource for the community," citing the new dean's "passionate leader[ship], experience and … enthusiasm."
Merrill's education and much of his non-academic experience is in dance. His bachelor's and a master's are in ballet and dance, respectively, and prior to his time in Southern California he was artistic director of Spectrum Dance Theater, a dance company and nonprofit community arts organization in Seattle.
Merrill succeeds acting Dean Jim Taulli, professor of theatre and dance, who has been in that role since the August 2014 retirement of Joe Arnold, now emeritus dean of the College of the Arts.