Kiss Names New CEO
Wednesday, May 27, 2015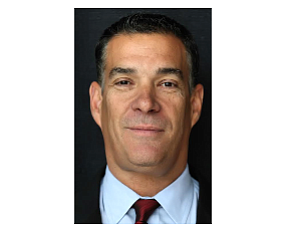 Arena football insider Joe Windham has been named chief executive of the LA KISS, which plays its home games at the Honda Center in Anaheim.
Windham, whose resume includes 12 years in executive positions with the Arena Football League, Nascar, the National Hot Rod Association, Minor League Baseball and Independent Baseball, will oversee business and football operations.
He most recently served as president of the Arizona Rattlers from 2011 to 2014, when the Phoenix arena team won three consecutive championships.
Windham was named AFL Executive of the Year in 2013.
The LA Kiss was launched last year by Kiss rock band front man Gene Simmons, singer/songwriter Paul Stanley, the band's longtime manager, Doc McGee, and veteran arena football executive Brett Bouchy.
The team is 0-8 this year, with 10 games remaining on the schedule.
Simmons and Stanley are also partners with three restaurants and entertainment industry veterans in a Los Angeles-based restaurant chain called Rock & Brews, which broke ground on a Buena Park location in March.
Arena football, invented in 1981, is played on a smaller field than the traditional American game, typically in hockey and basketball stadiums, and features a high-scoring style of play.