JWA April Traffic Higher
Tuesday, May 26, 2015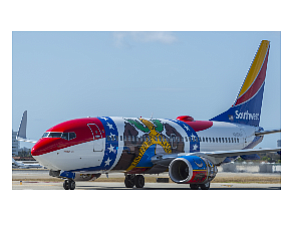 John Wayne Airport reported a 5.7% year-to-year increase in total passengers to about 826,000 for April, compared with about 781,000 in the same period last year.
The gain came on a 2.7% increase in commercial flights to 3,301, compared with 3,213 a year ago.
About 23,000 passengers flew internationally last month, down about 14% year-over-year
The three busiest airlines at the airport in April by number of passengers were Southwest Airlines, at about 367,000 fliers; American Airlines carrying 112,000; and United Airlines, with 111,000.
The three airlines served more than 71% of all JWA's passengers in April.