Jobs Site Gets $1.2M Angel Funding
Tuesday, May 26, 2015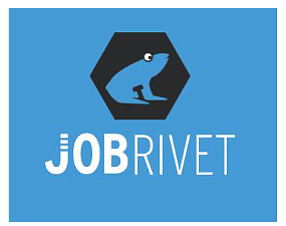 Mission Viejo-based Jobrivet said today it received $1.2 million in angel funding, and now has raised $1.5 million total, according to cofounder Todd Peets.
Jobrivet is an employment services website site that specializes in the retail and restaurant industries. Clients include Orange-based Western Dental Centers Inc., Santa Ana-based Nekter Juice Bar Inc., and Cypress-based Real Mex Restaurants Inc.
Peets and Robert Knowles cofounded the company in November 2013 and launched the site in June 2014.
Investors in the current round include Lawrence Jackson, a Jobrivet board member and former global chief of human resources and procurement for Bentonville, Ark.-based Wal-Mart Stores Inc.
"Turnover is a significant issue [in retail and restaurants and] Jobrivet is helping solve that problem," said Jackson in a statement.
Peets said the site can reduce the time to find and hire employees by 50 to 75%.
He said the investment would go to build company infrastructure and technology development to support growth.