Hot Dog Chain Sponsors Indy Racer
Monday, May 18, 2015
Share this article: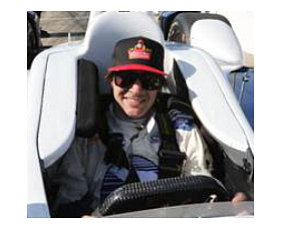 Wienerschnitzel said it will sponsor race car driver J.R. Hildebrand in Sunday's Indianapolis 500.
"We are very excited to be part of the Indy 500 and to have the opportunity to build new relationships," Cindy Galardi Culpepper, chief executive of Wienerschnitzel parent Galardi Group Inc., said in a statement. "The Indianapolis 500 is 'The Greatest Spectacle in Racing,' and having Wienerschnitzel a part of that is a milestone for the company."
Hildebrand, driving the No. 6 IndyCar for Indianapolis-based CHF Racing, will display the hot dog chain's logo on his helmet during the race at Indianapolis Motor Speedway. The event will be televised in more than 200 countries, potentially reaching some 344 million viewers.
The sponsorship is "the latest in Wienerschnitzel's strategic alignment with heavy hitters in the motorsports world," according to the company, which has recently expanded its presence in the motorcycle racing arena.
Irvine-based Galardi had about $230 million in sales last year, according to a Business Journal estimate, and Wienerschnitzel's 350 stores accounted for most of the revenue. Its other restaurant chains include Hamburger Stand and Tastee Freez.