Pimco's Head of Equities to Leave
Thursday, May 14, 2015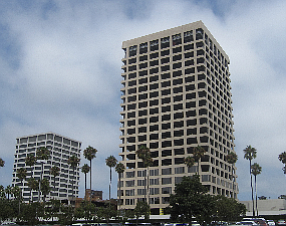 Newport Beach-based Pacific Investment Management Co. said its London-based chief investment officer of global equities is stepping down after a little more than a year on the job.
Virginie Maisonneuve will leave Pimco in late June, the company said.
Pimco also said it will close two of its equity strategies, including one that had been overseen by Maisonneuve, who joined the firm from Schroders PLC in January 2014. She was hired on as a managing director with responsibility for expanding Pimco's stock investments.
Maisonneuve was soon named one of several deputy chief investment officers—appointments that followed the announcement that Mohamed El-Erian, then-chief executive and co-CIO, was leaving the company.
Pimco in September named Maisonneuve chief investment officer of global equities as part of a round of appointments that came after the surprise departure of Bill Gross, cofounder and former CIO.
Others who were promoted at the same time included Daniel Ivascyn, who became group CIO, and Andrew Balls, who took the title of CIO of global fixed income.
Pimco has about $1.6 trillion in assets under management. Its equity business accounts for about $50 billion, or 3%, of the total.
Chief Executive Douglas Hodge said in a statement that "equities will continue to be an important part of Pimco's investment solutions."