OC Auto Sales Up in April
Thursday, May 14, 2015
Share this article: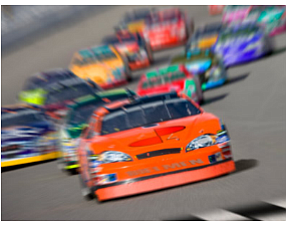 Orange County auto dealers sold 14,888 vehicles in April, an 8.1% increase from the same period last year, according to the Newport Beach-based Orange County Automobile Dealers Association.
That's based on 9,050 new-car and 5,838 light truck registrations in the county.
Japan-based brands accounted for more than half of sales, up 8.5% to 7,490.
Toyota Motor Corp. led all automakers locally with 2,586 vehicles sold, up 1%. Honda Motor Co. Inc. was second with 1,966 new registrations in the county, up 9.6%. Toyota's luxury brand, Lexus, was up 41% to 842 vehicles sold here. Honda's Acura nameplate accounted for 225 vehicle sales, a 7.1% increase.
Mazda Motor Corp., which has its North American operations in Irvine, sold 435 vehicles, a 2% uptick, while Subaru of America Inc. was up 38.6% with 341. Cypress-based Mitsubishi Motors North American Inc. sold 88 vehicles, a 17.8% decrease.
Domestic automakers sold 3,070 new cars and trucks in the county, a 7.6% increase.
Chrysler brands combined for an 11.6% increase with 789 vehicles. Ford Motor Co. recorded 1,208 sales, up 14.2%. General Motors Co.'s brands—GMC, Buick, Cadillac and Chevy—accounted for 875 sales, a 9.6% decrease.
European brands were up 12.9% with 2,895 new vehicles registered here.
Customers purchased 907 vehicles from Mercedes dealerships, a 12.5% increase, while 646 chose the BMW brand, a 2.2% uptick. Audi sold 319 vehicles, up 18.1%, and Jaguar sales added up to 30 vehicles, down 14.3%. Italy-based Fiat posted a 102.1% increase for a total of 192 vehicles sold here. Volkswagen sold 351 vehicles, accounting for a 2.5% dip, but its Porsche brand posted a 58.8% increase with 135 vehicles sold here.
The U.S. operations of two South Korea-based brands' combined April sales dropped 1% year-over-year for a total of 1,433 vehicles.
Fountain Valley-based Hyundai Motor America Inc. sold 858 vehicles, a 21% increase. Kia Motors America Inc. in Irvine sold 575 vehicles through OC dealers, a 22.1% drop.
Auto sales in OC have risen each month this year for a 9% year-to-date increase with 61,609 vehicles sold.