LoanDepot Doubles Space, Plans to Hire 1,000
Monday, May 11, 2015
Share this article: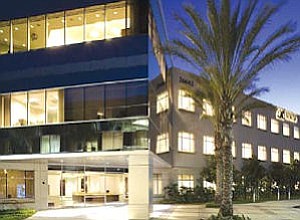 Foothill Ranch-based mortgage lender loanDepot LLC has doubled its Orange County office space to more than 238,000 square feet to accommodate its growing direct-lending center.
The expanded space allows for 1,000 planned hires, the company said in a statement.
LoanDepot was founded in 2010 by Anthony Hsieh. It's among the largest nonbank mortgage lenders in the U.S. and has about 4,000 employees across its operations here and in Arizona, Texas and Tennessee. It has more than 130 branches.
LoanDepot funded $13.2 billion last year, up 57% from 2013.

The company said it will soon start offering unsecured personal loans, its first nonmortgage product. It's also "on track to begin offering home improvement loan programs" this year.