Asset Manager Takes Habit Stake
Monday, May 11, 2015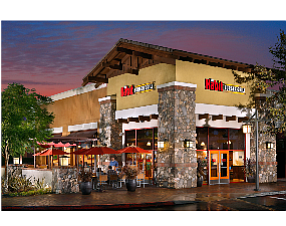 New York City-based asset management firm AllianceBernstein LP disclosed in a regulatory filing a 12.7% stake in Irvine-based Habit Restaurants Inc.
The April 30 filing shows the group holds about 1.7 million shares worth about $64 million in recent trading.
It's the second highest stake in the fast-casual burger chain after that of Greenwich, Conn.-based KarpReilly LLC, which held about 2.3 million shares as of April 15. KarpReilly is the private equity firm that took Habit public last year and that trimmed its majority control in a secondary share offering last month.
AllianceBernstein had $474 billion in assets under management as of Dec. 31, according to the company.
Habit Restaurants had 114 restaurants in four states at the end of its most recent quarter in March.