Blizzard Posts Big Subscription Drop
Wednesday, May 6, 2015
Share this article: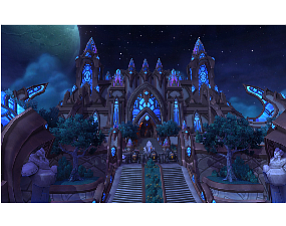 Irvine-based video game maker Blizzard Entertainment Inc. reported a big loss of online subscribers for its flagship World of Warcraft franchise that led to a drop in first-quarter revenue and operating profits.
Blizzard, a unit of Santa Monica-based Activision Blizzard Inc., posted revenue of $352 million, down 24% from a year earlier. Operating income topped $139 million, down 41.8%.
Revenue from online subscriptions, its largest source of revenue from the multiplayer fantasy strategy game, dipped 8% to $209 million. The company lost about 2.9 million subscribers from the fourth quarter as players exhausted the content of the latest WoW expansion, "Warlords of Draenor," which sold more than 3.3 million copies in its first 24 hours on the market in November.
It's common for Blizzard to gain a significant amount of subscribers after a release and lose many of them after a few months of game play.
The big subscription drop was partially offset by the continued success of Blizzard's first free-to-play title, the collectible card game "Hearthstone" that was released about a year ago. The game is played by more than 25 million people and is estimated to bring in about $40 million per quarter as users pour in real money to purchase special card sets and accessories to boost performance.
Parent Activision after the close of trading today posted revenue and adjusted profits that beat Wall Street expectations.
The company reported revenue of $784 million in the recently ended quarter, up nearly 2% and topping analyst forecasts of $655.3 million. Adjusted profits topped $115.6 million, beating Wall Street estimates of $72.2 million.
Activision shares were up 2.1% at the close of trading to a market value of $16.8 billion.