JWA Permits Two Ride Share Firms
Monday, March 30, 2015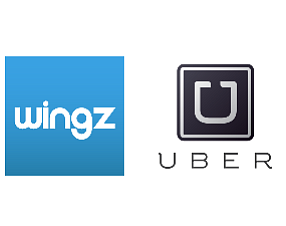 John Wayne Airport issued permits this afternoon for two "transportation network companies"—an industry term for taxi-like, ride-sharing operators such as Uber—to operate there, an airport spokesperson said.
Permits to the companies are issued by the airport itself, said spokesperson Jenny Wedge. The Orange County Board of Supervisors approved ride-sharing for John Wayne Airport on March 3.
Permits mean the two—Uber and Wingz, both in San Francisco—can start offering services immediately.
The former company offers ride-sharing across industries. Wingz, formerly known as Tickengo, is focused on the airport market.