Mooney Out, McKnight Back to Quiksilver Chair
Friday, March 27, 2015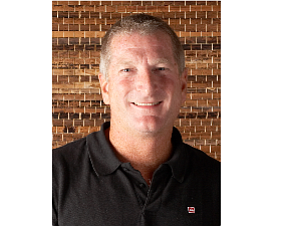 Quiksilver Inc. shares were down 12% to $1.95 and a market value of about $330 million in midday trading Friday as the news spread of the shakeup in the company's top echelons.
Pierre Agnes was promoted from president to chief executive, succeeding Andy Mooney, who has left the Huntington Beach-based apparel and footwear manufacturer after two years.
Greg Healy, who led the company's Asia-Pacific division, has been named president of Quiksilver. Founder Robert McKnight Jr., who stepped down as chairman in October but retained a seat on the board, is back in the post, a role Mooney also held during his tenure.
"On behalf of the board, I want to thank Andy Mooney for his leadership in driving the organizational changes that were essential to restoring our product design leadership and globalizing many of our key functions," McKnight said. "This work provides the foundation for the next phase of Quiksilvers progress. The board has great confidence in Pierre's ability and skills to lead our company. His primary focus will be on improving operational execution and efficiencies, and identifying growth opportunities, especially in the U.S. wholesale channel."
Quiksilver also will replace its Chief Financial Officer Richard Shields with Thomas Chambolle, who is working in a similar role for the company's Europe, the Middle East and Africa division. Shields has agreed to serve as a consultant to the company and resource to Chambolle, according to Quiksilver.
"We appreciate Richard's contributions, including pushing our cost reduction program, refinancing of the company's senior notes and reducing inventory levels," McKnight said. "Thomas has done an outstanding job leading our EMEA Region finance team. He is well suited to take over the CFO position, and we are confident that he will hit the ground running."
Agnes was promoted to role of president on Oct. 31, taking charge of marketing, merchandising, design, development and sourcing, and managing Quiksilver's European operations.
Mooney served as chief executive since January 2013. The former Nike Inc. executive faced an uphill battle throughout fiscal 2014, as sales dipped to nearly $1.6 billion, off 11%, and the market value of the retailer fell nearly $1 billion or 80%, to about $250 million.