Ruby's Founder Steps Back
Thursday, March 26, 2015
Share this article: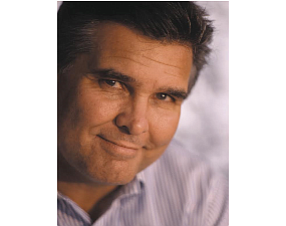 Doug Cavanaugh has stepped back from day-to-day operations at Irvine-based Ruby Restaurant Group, the retro burger chain he founded 33 years ago.
Cavanaugh has been chief executive since that time and remains chairman.
The move lets Cavanaugh "focus on new projects … and not be as involved in [day-to-day] decision-making," a company spokesperson said in a statement.
He plans to open The Lighthouse Café in December in Newport Beach in the city's Marina Park project on Balboa Peninsula.
The company named Scott Barnett interim chief executive, citing his experience growing restaurant brands.
Ruby Restaurant Group wants to expand a new fast-casual format and its number of franchised units.
Barnett has been president and chief executive of Bubba Gump Shrimp Co. Inc. in San Clemente, now owned by Houston-based Landry's Inc., and most recently worked in investment banking in Hong Kong.
The Ruby's chain has 17 company-owned and 20 franchised locations, good for No. 20 on the Business Journal's list of OC-based restaurant chains with $91.6 million in estimated annual revenue, and 120 employees locally.