Kia to Sell Soul EV Beyond California
Wednesday, March 25, 2015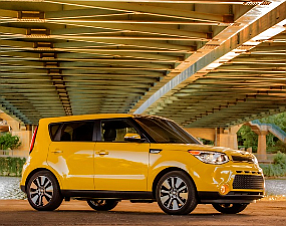 Irvine-based Kia Motors America Inc. will start selling its Soul EV in Georgia, Texas, Oregon, Washington and Hawaii, a move that comes a few months after the launch of the electric vehicle in California.
"Kia's sales strategy has been progressive and pragmatic," Kia's Vice President of Product Planning Orth Hedrick said in a statement. "California was a natural place to start, but we've been carefully studying other markets."
Soul EV sales will kick off during the second quarter in Georgia, which has 284 charging stations. Hawaii, Oregon, Washington and Texas dealers will get the vehicle in June.
Kia said it "continues to investigate the possibility of offering the Soul EV in other states as well."